Welcome to
Stevco Seals & Pumps Victoria
We offer a comprehensive range of pumps and mechanical seals to suit almost every industrial pumping application. Our workshop is well equipped to build new pump sets, overhaul your existing pumping equipment or perform improvements including mechanical seal upgrades and application of high efficiency abrasion resistant surface coatings.
Supply of gland packing, gasketing, pump spare parts and mechanical seal servicing are also part of our all-inclusive range. We are also distributors of the world famous Inpro-Seal compound labyrinth bearing isolators & "Air Mizer" dry running, air purged product seals.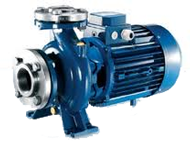 Our Services
What we do

New Pumps
How to do it right the first time

Inpro
World famous sealing solutions
Pump & Seal Specials
News & Articles
Stevco welcomes new Director
James Blannin has joined the team at Stevco as Director of the business, looking after business development for the seal and pump business in Melbourne's north and west........
Latest pump install
Sugar Australia's Yarraville Refinery in Melbourne is Australia's longest-established sugar refinery. Sugar refining has been conducted on the site since 1873. Many modifications have been made to the site and process over the years to provide efficient and highly-automated production and packaging of a broad range of refined sugar products. Recent negotiations between Sugar Australia and Stevco Seals & Pumps Victoria has resulted in Stevco being awarded a tender to supply and commission a second replacement pump-set to upgrade the 100-year-old water injection system.......



About
Downloads
Client Area